Proper volleyball setting can be the make or break factor for just about any volleyball team at any level. Oftentimes the development of this absolutely essential but deceptively tricky volleyball skill is neglected…but it shouldn't be.
Volleyball Setting
Hi, I'm Stein Metzger, former Olympian, FIVB winner, as well as a 2 time Manhattan Beach Open Champion. During my tenure at UCLA, I was fortunate enough to lead what many consider one of the last true collegiate men's volleyball dynasties when we reached 4 consecutive NCAA finals championships, 3 of which we won.
As I said earlier, I've been on a volleyball court most of my life, and over that time I've developed a tried and true method for turning good volleyball setters into great ones. I decided to put these methods into a video tutorial and today I'm here to talk about that method, give a brief synopsis of what I say in my videos and to let you have some insight into what it takes to become a great volleyball setter.
To get the full series of twenty four videos on perfect indoor volleyball setting become a member of volleyball1on1.com.
Essentials
Volleyball is as much a game of strategy and skill development as it is a game of power and brute strength. The ball doesn't just find its way to the other side of the net. A point is the end result of a complex series of rehearsed moves between the players on a team… and as a setter, you are the leader of the team.
It is your job to call the plays and put the ball where it has to go to ensure the point. A setter is in charge of the court…bottom line. But, before you can become the setter on a team, you must first learn how to set.
In videos 1 through 5 I go over the essential moves and types of setting that one must know in order to master the art of volleyball setting:
Know Where to Put the Ball
In videos 6 through 11 I discuss the different court positions that you play to as a setter, and how and when they are important.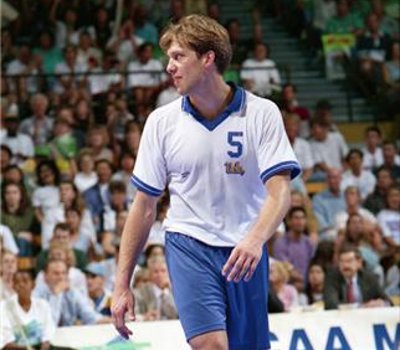 Being a Good Setter Means More than Good Setting
As I said before, there is more to being a setter than just technique and ability…you have to be the one developing the strategy out there on the court. As a volleyball setter you must know what is happening on the court at all times…in videos 12-18 I talk about what it really takes to be a good setter on a volleyball court.
Drills and Advanced Volleyball Technique
Videos 19-24 go over some of my favorites volleyball setting drills as well as more advanced topics.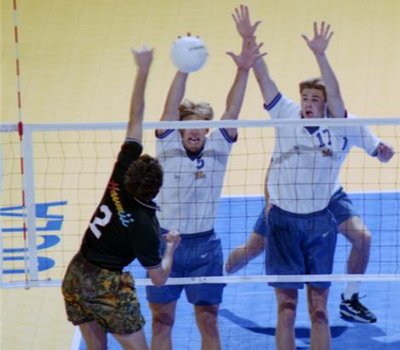 Setting Requires Great Leadership
A volleyball setter is more than just a position on a volleyball court…they are the quarterback, the general, the head honcho in charge of the action.
A good volleyball setter knows his job entails more than just the mechanics of volleyball setting
Being a good setter means knowing the strengths and weaknesses of the players on your team and where they shine.
Being a good setter means knowing the weakness and strengths of the players on the other team and how to exploit them.
Being a good setter means controlling the action and leading the court…in every way possible
Volleyball setting is an art form and a mentality. One must mater the basics of setting in order to master the more abstract concepts that are required to be the leader on a volleyball court.
Go to volleyball1on1.com to see more videos on the skill of volleyball setting or click the link for my instructional series on beach volleyball setting.