This is a great volleyball drill for warming up plus defense, namely side movement for digging the line or cut shot. In this drill Brazilian coach Adriano Ticao takes two top FIVB players through the ropes in an easy to consume drill that is extremely effective.
In a hurry to see them in the full practice, go here!
Improves players cross-over step for digging line and cut shots.
Helps players get more comfortable with the correct footwork.
Helps players realize how easy it is to cover large areas of the court with as little as two steps.
Quickly and effectively gets the athletes ready to play.
Players go through a wide range of movements to effectively warm-up all parts of their body.
It helps players ball control
It allows the players to get allot of different touches on the ball in a very short period of time
It helps builds the players cardiovascular endurance
Helps the players improve their volleyball movement, passing and defense.
In this drill series, Coach Ticao trains two professional beach players who currently compete on the FIVB tour for the Netherlands.
This is a drill that can be used throughout the season to get your players ready to compete.

Male Beach Coach – Adriano Ticao
Brazilian certified beach coach now working with top AVP and FIVB players Nicole Branagh, Tati Minello, Priscilla Lima and Pedro Solberg along with high school teams. Plus see volleyball drills high school players can use on the beach.
Meet The Players:
| | |
| --- | --- |
| Jantine Van der Vlist | Roos (Rose) Van der Hoeven |
From the Netherlands both players compete on the FIVB tour and have finished as high as 7th.
To see the full practice, go here!


Drill #4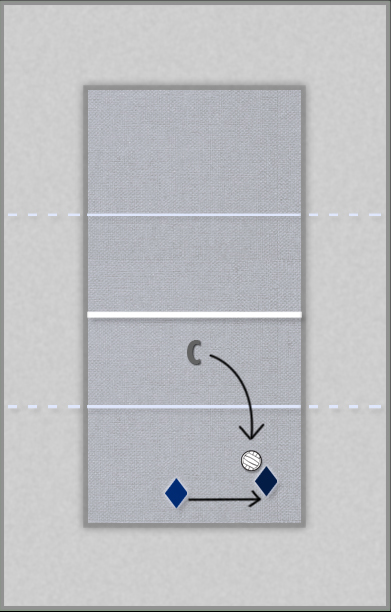 Player starts in the middle 4 feet from the base line, coach tosses the ball to the players right, player takes a large cross over step and digs the ball. (To simulate a line or cross court shot and playing defense of this type of shot)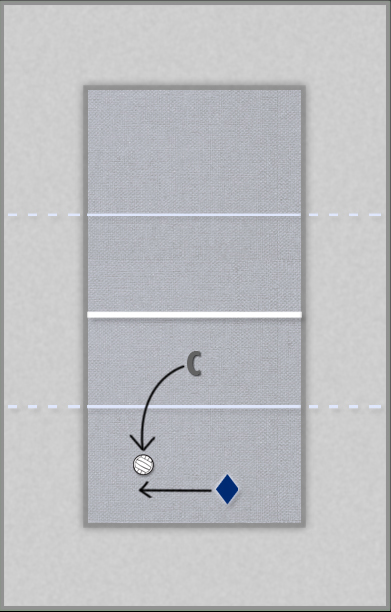 Player moves back to the middle of the court. Coach tosses the ball to the left or opposite side. Player takes a large cross over step and digs the ball.
Repeated 2 times for each side
Players then switch.

[/groups_member]