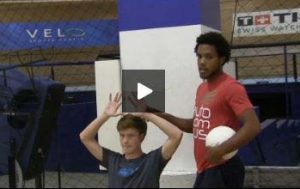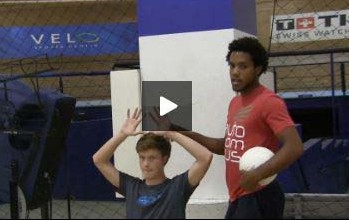 This video features one of our favorite youth volleyball setting drills. We encourage all youth coaches – high school and club to use this or similar drills during the early part of their practice to help develop their setters. Chris is a 2 time NCAA champion starting setter under two of the best coaches in men's volleyball (John Speraw and David Kniffin). On top of this he coached club for 4 years while starting and winning at UCI – University of California Irvine.
This drill / training video is very specific and focuses on just hand positioning and technique while setting. Coaches should copy this and use this as an example of they should run their practice and help their setters. This series of drills can be done before practice while the others players set up the nets or during warm ups.
This setting drill / video training series also contains the most important verbal cues for teaching setters.