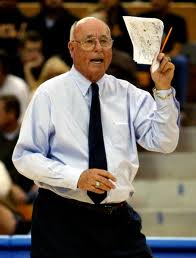 Al Scates UCLA Mens Head Coach – all time most NCAA men's volleyball championships
Practice Plan #1 – Part 7 of 11 – Practice Wrap Up and the Assistant Coaches Thoughts on Practice.


After Practice Video 1 – Warm down and stretching with Al going over specifics on blocking.
After Practice Video 2 – Assistant Brian Roffer discusses how Al breaks down the basics and puts it into game play.
After Practice Video 3 – JT 6 year assistant coach discusses working on D-hitting and other things younger players work on.
[/groups_member]