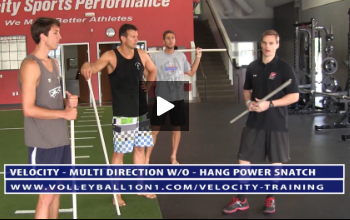 This video contains two exercises, the hang power snatch and an ankle mobility exercise. This video is over 15 minutes long and as such will be a little slower to download.

This video gets extremely detailed on teaching a hang power snatch to athletes and uses progressive steps to have success.

Click here for more volleyball lifting videos and workouts.