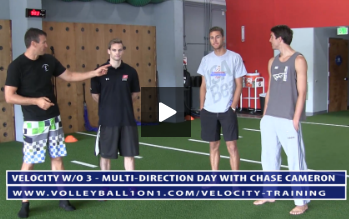 This is video 1 of Velocity Workout 3 – Multi Directional Day with Chase Cameron. In this video chase shares a little info about himself, the gym and today's workout. This is workout 3 of 3 workouts we filmed at velocity.
– Workout 1 – Linear Workout
– Workout 2 – Jump / Landing Workout
Click here for more volleyball training workouts videos with Velocity Sports Performance.