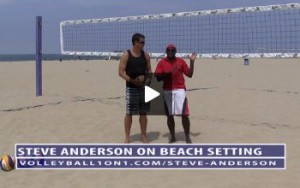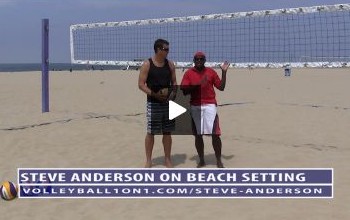 In video 5 on beach volleyball setting with Steve he discussed recovery. Like all skills recovery is needed between changing from one skill to the other. Like passing the 3 components of recovery is: Follow Through, Finish, Switch Roles.

If you found this video or series useful please tell others or like it via social media. We welcome and appreciate your feedback on how we can improve the site and what you would like to see us film more of.

To see more instructional beach volleyball setting videos , tips and secrets – click the link!

Beach Volleyball Setting with Steve Anderson – Video 5 Recovery