Instructors
30 Instructors and Growing – Volleyball1on1 features access to over 30 quality volleyball instructors with membership. Volleyball1on1 membership and instructor services include:
Instructional Volleyball Tutorial Videos,
Valuable Indoor and Beach Drills,
Indoor and Beach Practice Plans,
Online Volleyball Courses,
Online Player and Team Evaluations
Live In Person Coaching – Camps, Travel to You Camps, Coaches Clinics, Private Lessons, Personal Training, College Recruiting and more,
Our coaches have personally coached the greatest players to play the game including; Misty May, Karch Kiraly, Sinjin Smith, Kent Steffes, Steve Timmons, Randy Stoklos, Eric Fonoimoana, Tara Cross-Battle, Daniel Scott-Arruda, Clay Stanley, Reid Priddy, and Dusty Dvorack to name just a few.
As players our instructors have won indoor in the NCAA, European Pro League, with their National Teams and in the Olympics. In beach volleyball our players include Olympic Gold Medalist, AVP and FIVB Champions and even the ultimate title – King of the Beach.
Instructional Videos
Volleyball1on1 offers the largest online volleyball video tutorial library on the web for volleyball coaching videos. Below is some of our featured content from various instructors. Once you choose any of our membership options you gain access to all the content on our site meaning you can watch any of our 1500+ instructional coaching video, drills, practice plans and more from our extensive library of exclusive content. Below are some featured portions from our extensive library of content available to all members.
Volleyball1on1 Indoor Volleyball Instructional Videos
Volleyball1on1 Beach Volleyball Instructional Videos
Drills
Volleyball1on1 offers a valuable and large selection of beach and indoor volleyball drills to help players and coaches for all levels. Below is a small selection of some of our more popular drills. New drills are added monthly as well as we are working on building our library of Volleyball Smart Sessions.
Featured Indoor Drills
Featured Beach Drills
Practice Plans
Volleyball1on1 offers volleyball practice plans and information on how to run a successful volleyball practice. Below are some popular practice plans run by some of the best coaches in the world. There practice plans often include conversations from the office where each drill and the purpose of the drill is discussed. Additionally Andor ask great questions that often gets details on coaching philosophies much, much more. Enjoy!
Online Courses
Volleyball1on1 is excited to offer beach and indoor online volleyball courses. This is a new area for us and we are looking to expand our content in this area rapidly.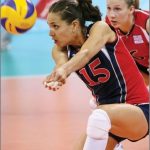 This course will cover volleyball for beginners including import tips, tools strategies and more for better understanding the 6 most important skills in the sport. This course is appropriate for both players and coaches and lessons will cover the basics skills of passing, setting, serving, spiking, defense and blocking. This course is applicable for players of all ages. Your instructors will be some of the greatest coaches and players in the history of the sport.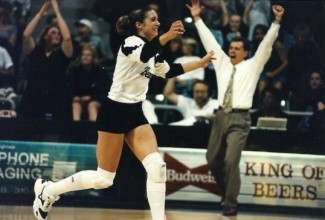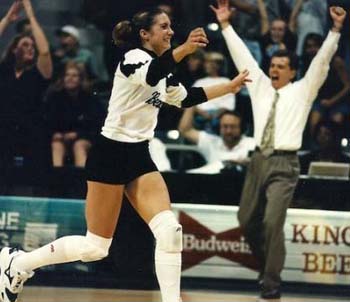 This online course - Intermediate Volleyball Skills, is designed to improve players and coaches understanding of the 6 most skills in volleyball: passing, setting, serving, spiking, defense and blocking. This course is appropriate for both players and coaches and lessons include questions and answers to check users understanding of the topics. For this course our instructor is Brian Gimmillaro. Brian in our opinion is the one of if not the best technical skills coach in the country for women's volleyball. Brian is Long Beach State women's head coach and one of the most decorated coaches of all time.



Player / Team Evaluations

Volleyball1on1 – #1 Instructional Volleyball Coaching Website in the World and V1Sports – the #1 Video Analysis Software in Sports, have partnered to offer volleyball players and coaches powerful new tools for analyzing individual and team volleyball performance.
Whether playing or practicing, users can conveniently record their individual or team performance and have Volleyball1on1 incredible instructors analyze the videos on the spot using the most powerful app (V1Sports) on the market. Users will then receive via email or the app easy to consume online lessons and evaluations. These lessons include helpful tips, secrets, drills, strategies and more all offered by Volleyball1on1's award winning instructors who have coached or personally won at volleyball's highest level.
All new Volleybal1on1 members will receive 1 free skill / team evaluation with membership.
Volleyball players – This is an opportunity to have our incredible coaching staff review 1 skill of either: spiking, setting, passing, blocking, serving or defense and help correct you in the areas where you need the most help.
Click Here! – For more Details on 1 free skill / team evaluation with membership.
Volleyball Coaches – We offer the opportunity to review your teams during a match or evaluate part of a practice.
Click Here! – For more Details on 1 free skill / team evaluation with membership.
Best Value sign up for our volleyball1on1 platinum membership and receive a review on all 6 Skills (For Volleyball Players) or Full Match / Practice (For Volleyball Coaches).
Click Here! – For more Details on how you can receive our 6 skills analysis or for coaches, a full game or practice evaluation with platinum membership.


Membership Benefits
Volleyball1on1 offers a number of Additional benefits for its Silver, Gold and Platinum Members! See below:
1 or 2 Free Volleyball1on1 balls With Membership – $34.95 or $59.95 Value (Includes Free Shipping)
Volleyball1on1 is extremely excited to launch our new custom Volleyball! This ball was over a year in development and withstood 6 months of stringent testing before we release to the market. Our Volleyball1on1 ball is equivalent to the highest quality beach / outdoor ball on the market.
Free ProSeries Volleyball Shoulder / Utility Ice Wrap – $39.99 Value (Includes Free Shipping)

Use on the right or left shoulder for common problems of the rotator cuff such as tendonitis, impingement syndrome, bursitis and post surgical pain and swelling. Great for use for players and coaches after a long hard practice or match. This volleyball ice pack is also a great utility ice pack for all sorts of pains and injuries. Use it for knees, back, hips, ankle, thigh, groin, shin, elbow and wrist problems.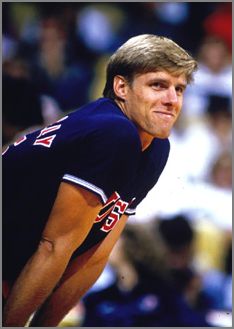 "I found the ProSeries shoulder ice wrap to be the best one I've ever used, and I've tried many in my 30 years of volleyball competition."
– Karch Kiraly, Three Time Olympic Gold Medalist, USA Women's Head Coach
Free Voolii Volleyball Shirt and Volleyball Hat – $39.98 Value (Includes Free Shipping)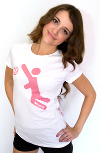 Voolii is a progressive Lifestyle Line featuring Apparel, Accessories and Décor. Partnered with top Pro Beach and Indoor Volleyball Players, Voolii creates imaginative products embodying the essence of volleyball culture, beach life, action sports vibe, music, art & fashion. Our focus is on fine detail, originality, comfort and ultimate style.
Enjoy a Free Voolii Trucker Hat and Volleyball Shirt with Membership
Free Roll of Dynamic Tape (Bionic Tape) and Sticky Spray – $50 Value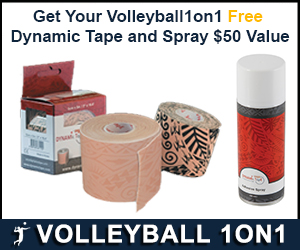 Volleyball1on1 Newest Gold Sponsor – Dynamic Tape. This tape offers a new tool for trainers, coaches and volleyball players. This tape is different than regular kinesio tap in that it stretches in all directions way over 200 percent and as such can be used to absorb and create load.
This means new ways to address volleyball injuries plus new ways to use the tape to address changing volleyball technique using the tape.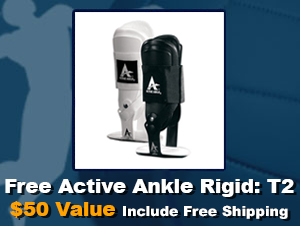 Free T2 Active Ankle Brace ($50 Value – Includes Free Shipping) with membership.

We are excited to add Active Ankle Volleyball Braces as our newest Gold Sponsor. This means all new Volleyball1on1 Gold Members receive a Free T2 Active Ankle Brace with Membership, a $50+ Value once you include free shipping.

"The T2 is the most popular and most used ankle brace in all of volleyball. We are excited to add a market leader like Active Ankle to our growing list of incredible sponsors and are even more excited to be able to offer this product for free to our gold members!" – Andor Gyulai – Owner Volleyball1on1.com



Free TeamSnap Upgrade $120 Value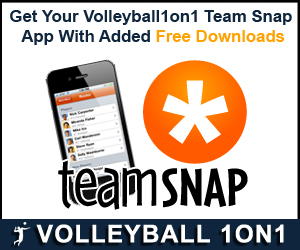 As many high school and club volleyball coaches know one of the toughest parts of coaching is organizing, scheduling, and communicating practice / match schedules changes with players and parents.

We are excited to announce a new partnership with the world's leading Team Management Software for volleyball namely: TeamSnap
Add to this the special deal volleyball1on1 has secured for its users and fans. All new TeamSnap Signup that mention VOLLEYBALL1ON1.COME during sign up receive "FREE UPGRADED SERVICE and TRAINING!"

This is a LIMITED TIME OFFER – Visit TeamSnap.com to sign up today!