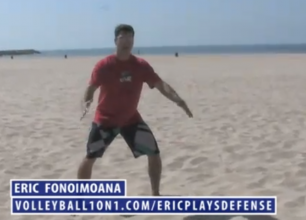 Defense wins championships. Eric presents a series of videos on defense that led him to the ultimate prize, an Olympic gold medal.
1. Begin by positioning on the sand with the feet and arms in the correct location.
2. Using correct footwork to run down a shot with minimal steps increases speed.
Details