Have Your Best High School Season Ever! Host A 2019 Volleyball1on1 Summer Camp!
Volleyball1on1 offers a "One Of A Kind" Volleyball1on1 Summer Camp with a scientific proven winning formula for your high schools success!
Our "What Great Looks Like!" ®: Coaching Standard, Playing Standard, and Winning Culture is your compass to how your team plays on the court, your team culture, your staff coaching standard for your players, and more.
7 Reasons To Have A Volleyball1on1 Summer Camp in your gym?
1) We train you, your players, and your coaching staff during your camp week.
2) We offer a complimentary Evening Coaches Clinic during your camp week.
3) We offer a complimentary comprehensive 350+ page "Volleyball1on1 Coaches Manual" for each coach on your staff which includes 31 Practice Plans.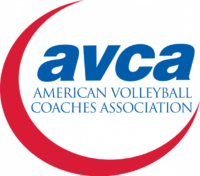 "Volleyball1on1 has created a 350-page Volleyball1on1 Coaching Manual, available exclusively to High School Head Coaches, with a systematized coaching formula designed to promote their success. 80% of businesses fail in the first 5 years and 96% fail in the first ten. Coaches leave the profession at that same rate and it is way too high. High School Coaches now have an opportunity with the Volleyball1on1 Coaches Manual to get access to some of the most comprehensive, proven, coaching resources that will help them build sustainable high school programs, and help us, as a coaching community, address these challenging statistics."
– Kathy Deboer, Executive Director Of The AVCA (American Volleyball Coaches Association, The Largest Volleyball Coaching Organization In The World).
4) We establish your programs culture during camp week (60% of a teams success), we launch your culture during camp week (30% of a teams success), and we provide on-going support to you during your season(10% of your success).
5) Our Volleyball1on1 Summer Camps are both team-building and skill development camps in one.
6) We are pioneers in "Reading the Game". We teach players "How To Slow the Ball & Game Down" and "Eliminate Pressure".
7) We offer awesome camp bonuses, such as all camp players receive a high-quality Volleyball1on1 branded outdoor ball!
What happens when you stop training? It's simple, when your training stops, your results drop. Alternatively, when you immerse yourself into training with the best tools and coaching systems for Head High School Coaches and their programs, you push past your limits to reach your goals!
Sincerely,
Andor Gyulai
Co-Founder
www.Volleyball1on1.com
13428 Maxella Drive, #302
Marina Del Rey, CA 90292
Tel: 323-592-9613
Cell: 310-435-5840
Fax: 310-427-6495