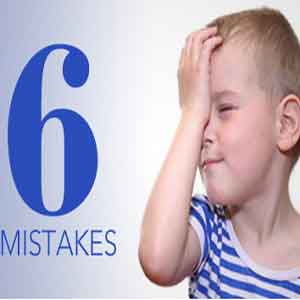 For the last few months I have been following up with a number of high school coaches sharing coaching and team advice. This program is part of the ongoing advice we offer all high school coaches that participate in our Volleyball1on1 Summer Camp Series.
That said I want to share some of the most important points to winning at the high school level. Now I know this may seem obvious, but often this is all it takes! It reminds me of one of my favorite sayings:
"All truths are easy to understand once they are discovered; the point is to discover them."
– Galileo Galilei
#1 – Serve Tough and Serve In
At the lower levels this is the easiest and most effective way to win! It is also the only skill in volleyball where your players have 100% control. Do you know a $20,000 study conducted by USA Men's volleyball revealed the 3 worst things you can do in men's volleyball were all related to serving! Click here to read more on this important study / topic as well as what serve you should teach your female players and why.
#2 – Hit the Ball In, Especially On Out of System Plays
At the high school level very good teams kill the ball between 30-40% of the time on their opponents. For most high schools that number is even lower maybe in the 25-30% range. What this means is for most high school teams if you just put the ball over the net, 70-75 % of the time you are going to get the ball back or they are going to make a mistake and give you a point! I am not a betting man but those are odd I really like and which should be taken advantage of.
As a coach we need to teach our players to understand the odds and then practice reducing unforced errors on hitting. The idea is creating smarts swings for points and reducing unnecessary errors.
#3 – Pass the Ball Off the Net on Tough Serves
USA volleyball paid allot of money to research the best and worst things you can do in women's and men's volleyball. Click Here to read more about these studies.
The forth best thing you can do in women's volleyball is a 2 point pass.
1 – Is a 3 point pass, 2 – Is a set 3-5 feet off the net, 3 – Is a 4 point pass, 4 – is a 2 point pass, 5 – is a set 5-8 Feet off the net and 6 – is a 4 point dig.
Note: Hitting and Blocking did not make the top 6 and a 2 point pass, what most would consider not a good pass, is the 4th most productive thing you can do in women's volleyball.
That said, here is a great drill to help teach your players to pass the ball off the net with USA Gold Medal Pan Am Coach – Dan Fisher.
Dan Fisher Volleyball Warm Up Drill – 20 Pressure Passes Drill
As a coach you need to practice these concepts and teach your passers to play the odds!
#4 – Set the Ball 3-5 Off the Net
The second most productive skill / event in women's volleyball is a set 3-5 feet off the net. What this means is every player needs to learn how to set the ball 3-5 feet off the net and your setter needs to become very good in transition setting the ball off a dig 3-5 feet off the net.
Now at the high school level often non setter struggle to hand set the ball with accuracy, as a result we work extensively on teaching all players how to bump set a ball 3-5 feet off the net. Additionally we teach the players during our summer clinic how to create forward top spin to make the ball easier to hit in.
But again this takes work and it is something you should concentrate on from the beginning of season!
#5 – Control Your Side of the Net Before You Worry About Your Opponent
This goes back to the percentages and how often does your opponent kill the ball on attack at the high school level?
What I find interesting is the teams that I worked with this summer that struggled all did not control their side of the net. It was not that their opponents beat them, more often it was because they beat themselves. Also a number of teams that turned their season around were able to fix "Their side of the net" and thus had impressive season.
#6 – It is Easy to Teach Your Team to Block that the High School Level
High school blocking is easy if you do these 5 simple things:
1) Outside blockers need to take a crossover step, don't trap your middles with a shuffle step. This is by far the most common easiest part of fixing a teams blocking!
2) Watch the attacker and stand in front of them on their approach. "OODA" – Observe – Orientate – Decide – Act
3) ITSS – It's The Set Stupid! (The set controls the hit!) – Read More!
4) If the set is tight or outside – block line.
5) If the set is inside or fast – block seam / angle.
6) Teach you blockers to spread on bad passes.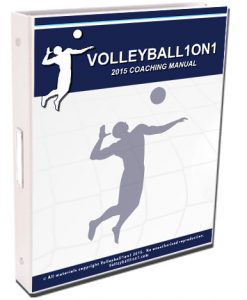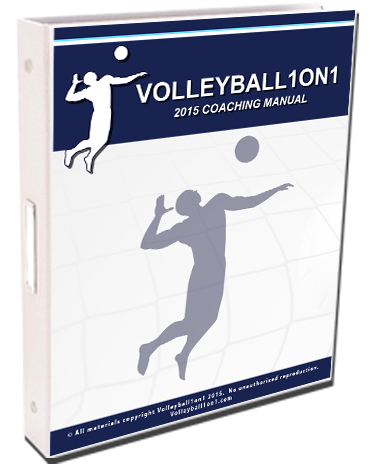 Now I know that these 6 coaching points sounds simple, yet evaluate your season. If you had success did you control these 6 things as a coach and team? If yes I am guessing you are going to playoffs and may have won your conference! If not, well, let me help you fix it plus other challenges you may be experiencing.
That said, High school coaches looking to host Volleyball1on1 summer camps with me in 2016 and who are looking for some advice immediately, contact me and here and I will schedule a quick call with you.
Keep in mind I work with dozens of club and high school coaches each year and there are few challenges I cannot help you overcome quickly.
Remember:
"All truths are easy to understand once they are discovered; the point is to discover them."
– Galileo Galilei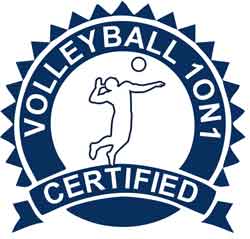 Additionally, we have just launched our new volleyball1on1 high school and club coaching manual. Club Directors / Coaches you are interested in learning more about our unique coaching curriculum and coach certification program contact me here! I love to talk volleyball!